Memory Foam pillow with 3 foam layers of different height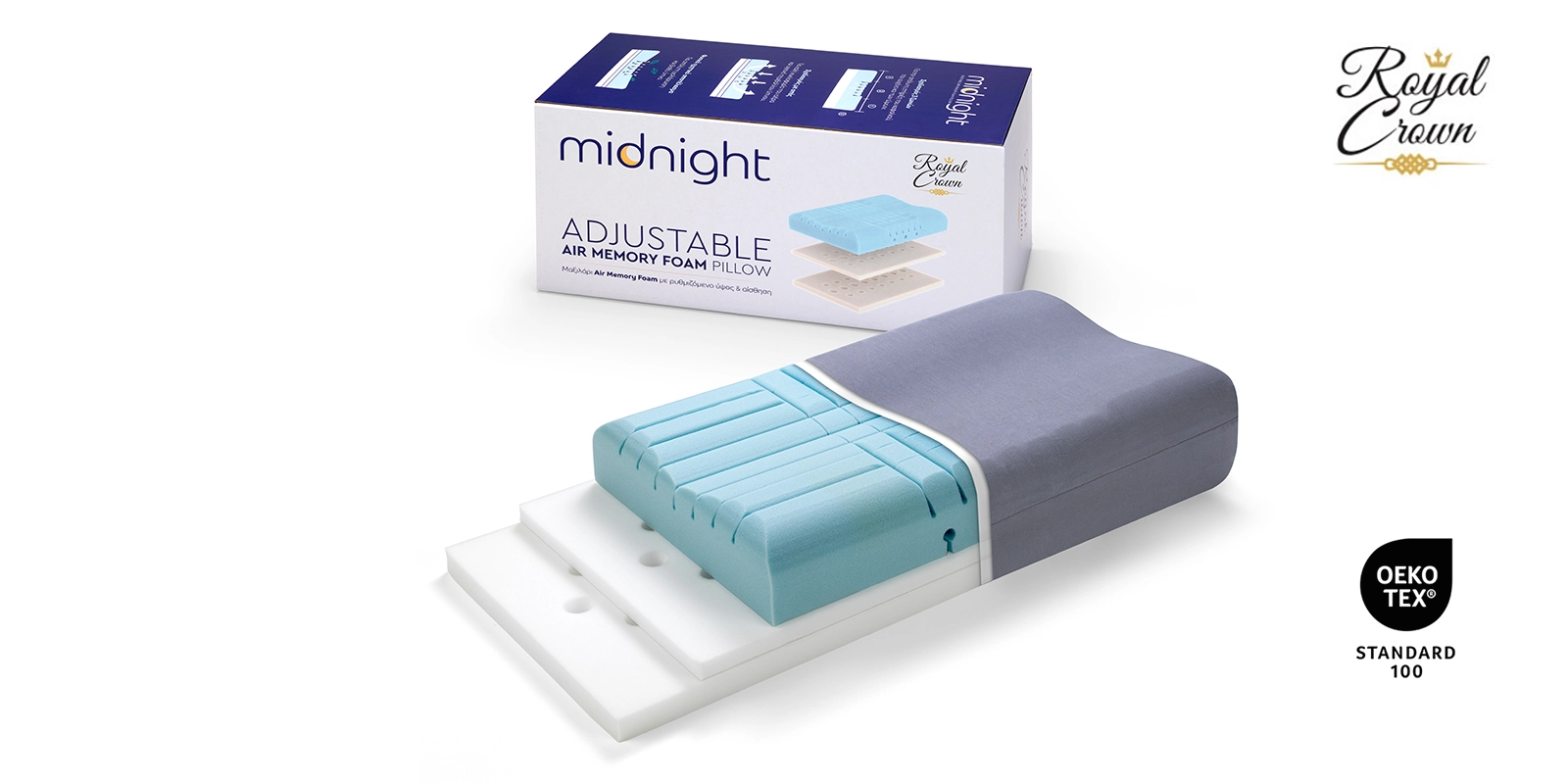 Midnight pillow is designed to offer you the most healthy, comfortable and high-quality sleep.
After 3 years of testing, through discussions and research with professional sleep experts and combined with practical feedback from the people who have used it, this pillow was
finally developed.
It is made from the latest memory foam material, highly elastic and uniquely designed round holes.
Dimensions: L:60 x W:38cm. Midnight pillow has 3 foam layers of different height, so you can adjust it to your specific needs and sleep habits.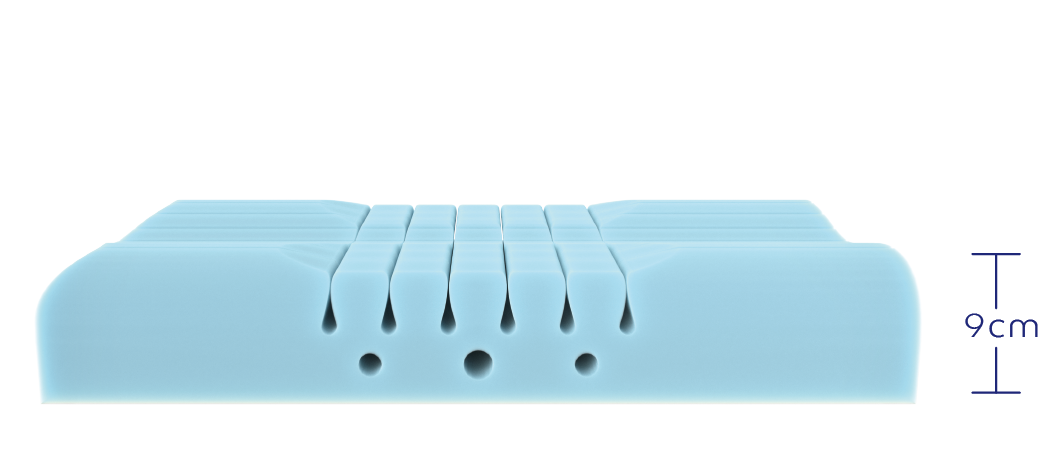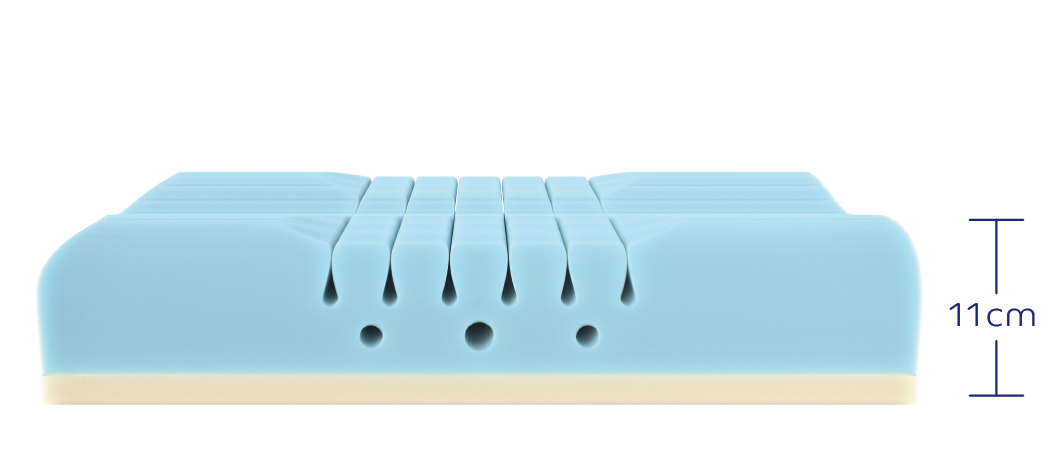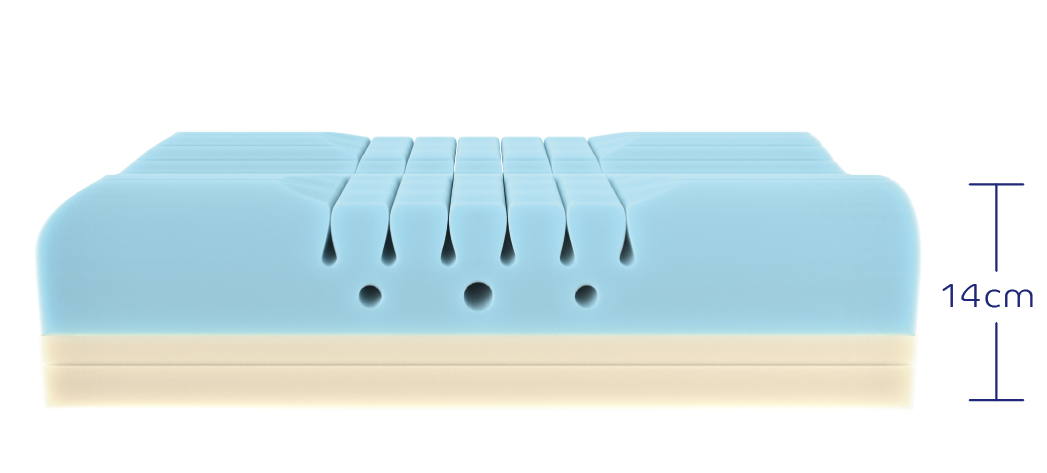 Fully adjustable
Midnight pillow can be adjusted to suit individual needs.
You can customize the height and firmness of the pillow to suit your preferences and sleeping habits for an optimal sleeping experience.




Three-zone design
Midnight pillow features a three-zone design that provides specific support and adaptability for the head, neck and shoulders.

This design effectively relieves pressure points and provides individualized support to ensure your head, neck and shoulders are comfortable and relaxed.

Cervical support area
Head support area
Gel Memory foam
High elastic sponge layer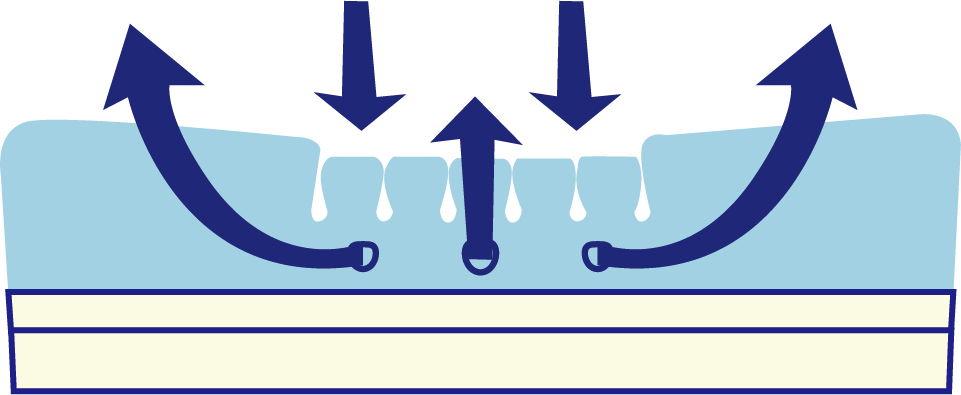 Perforated design
The longer edge of the pillow is designed with 3 round holes to improve airflow circulation, thus increasing breathability and ventilation.
The perforated design also helps to release pressure on the head, while also adjusting temperature and humidity levels, which results in a cool, fresh and healthy sleeping environment.
Soothing nature-inspired sound
The round holes added to the pillow design create a natural sound effect when the pillow is pressed or squeezed. This sound is like the rustle of leaves or the soft sound of water flowing, providing a soothing ambience that helps to relax, fall asleep faster and get a deeper sleep.
Before use

You may notice a slight smell (non-toxic and harmless) which is normal. Leave the pillow in a ventilated area until theBefore usere is no smell.
The product goes into its packaging compressed. We recommend to tap the pillow 3-5 times on both sides after opening. The core of the pillow will be uneven at first. Please leave it for 72 hours without using it and it will rebound slowly to the original shape.



While using

As the memory foam pillow core is soft, please avoid the deformation caused by pulling.
The pillowcase is elastic, so please use the zipper carefully when removing or inserting the pillow.
The Memory foam pillow core will oxidize slowly after contact with air, for a period. The yellow discoloration that will appear is normal and won't affect the use of the product.



Washing instructions

Pillow core and foam layers are non-washable. The pillow cover can be hand washed or machine washed separately in 30°C.